Director: Lynn Shelton
Writer: Andrea Seigel
Stars: Keira Knightley, Chloe Grace Moretz, Sam Rockwell
In the throes of a quarter-life crisis, Megan (Keira Knightley) panics when her boyfriend proposes. Taking an opportunity to escape for a week, she hides out in the home of her new friend, 16-year-old Annika (Chloe Grace Moretz), who lives with her world-weary single dad (Sam Rockwell).
"Laggies" tells a familiar tale of kids trying to grow up too fast, and adults trying to avoid growing up at all.
Moretz continues to appeal with her charismatic performances, while Knightley manages to transition from annoyingly naive to endearingly confused. And Sam Rockwell, who is best known for playing the slacker (i.e. The Way, Way Back), takes on the role of a mature adult that's pushing everyone else to grow up.
Overall "Laggies" is a cute film, especially during a time where the most intense Oscar baits are being released. It is just frustrating when a story fails to reach its potential of being more than the typical "chick flick." Had the film dug a little deeper with Megan and explored the concept of why a woman is still acting like a child in a slightly more serious light, this movie could have been a real stand out. Instead, "Laggies" chooses to be content with being a fun, yet average Rom-Com.
"Laggies" opens in theaters November 7.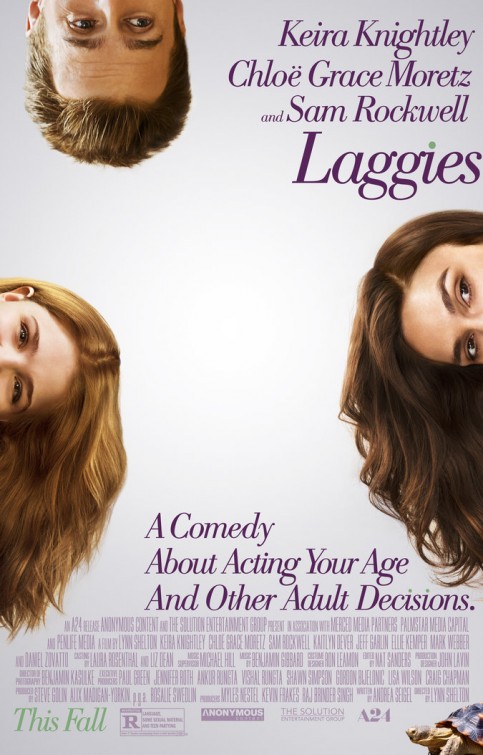 Latest posts by Susan Kamyab
(see all)